If you are here you might be wondering: "What's in here for me?" If you are looking for a career where passion is the cornerstone, you will find it here. We are passionate about our client's business and brands, the people for whom we craft the campaigns, the art and craft of our profession, and above all, we are passionate about results.
We work with brands, and with social campaigns to spread awareness on myriad issues at hand. Our purpose is to make the greatest possible difference for our clients, and our partners.
At Expressions, we groom talents from the best universities in the country. We provide internships to diverse talents and take them through a rigorous training program with experts, both in-house and of international repute. Drop a line today for your internship at Expressions.
Depending on your persuasion, whether in account management, creative services, media services, consumer engagement, and activation services, or social communication services, Expressions – a full-service agency – offers you an experience that shapes and sharpens your knowledge and skills bottom up. It takes you through processes, methodology, real-time work, on-ground experiences, and interactions with the industry and the fraternity.
Here's a holistic look at, irrespective of the departments you choose to be in, how your Internship Expressions will benefit you:
An orbital experience across departments to gain insights into the whole business processes, and methodologies
In-depth understanding of Brands
In-depth understanding of Consumer Behaviour
In-depth understanding of running a Business account
Liaising with Clients
Understanding clients' Business problems
Learning to craft the premise for Consumer research
Strategic Brand Planning
Crafting a Creative Brief
Creative process to create media-neutral ideas
Creating 360-degree Creative campaigns across all media
Crafting a print, television, radio, digital and ambient advertisements, and content
Production of print, audio-visual, audio, and activation and Engagement materials
Media planning, buying, and operations
Liaising with external stakeholders
Research agencies
Audio-visual production companies
Audio production companies
Digital content agencies
Musicians
Photographers
Media
Look for us in Facebook/expressionsbangladesh, or at LinkedIn/company/expressions-ltd
KOJI UENO: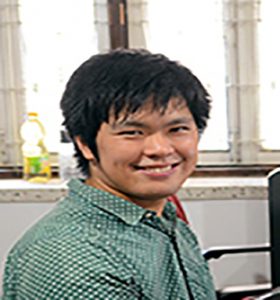 Koji, our Japanese intern, is in his final year of BBA study in Kyoto Univesity. He's been staying with us from September. He came to join us for a Japenese Government internship program. Koji is studying economics and business administration in the school. Though communication agency is not his pure study area, Koji chose us with an objective to understand the advertising agency business mode.
Nishat Rumaly Nisha:
Nishat Rumaly Nisha joined expressions ltd as an intern on 7th September 2014. She has completed her Graduation (BBA) from American International University-Bangladesh (AIUB) in Accounting & finance and doing her post graduation (MBA) from the same university. She learned about agency work during her internship period. She has the interest to do work with an Advertising agency, and want to be successful in this area.
Ishrat Shabnam:
Ishrat Shabnam has completed her BBA from American International University-Bangladesh and did an internship in Expressions ltd. on HRM from 7th September. She has learned about some HR activities and Accounts, such as Selection & staffing, Wages & salary, Performance appraisal, Bill prepared, Check payment and received, Administrative work etc. She is honest and reliable. Her hobby is watching movies, helping people, and cooking.